The CDs will be released in June 26th!
The albums will also get new vinyl releases but I don't know when they will be released.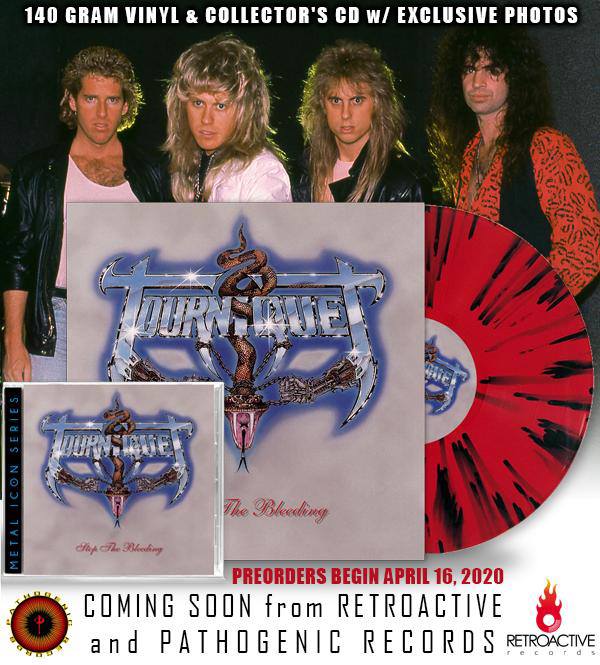 Here are the bonus tracks!
STOP THE BLEEDING
Live:
The Test for Leprosy, Somnambulism, Whitewashed Tomb
Demo:
The Test for Leprosy
PSYCHO SURGERY:
Live:
Broken Chromosomes, Spineless
Demo:
Psycho Surgery, Vitals Fading
PATHOGENIC OCULAR DISSONANCE:
Demo (all instrumental versions):
Ruminating Virulence, Pathogenic Ocular Dissonance, Impending Embolism
Bonus track:
The Tempter
(which was included in the original Metal Blade release as bonus track too)
It was always odd how the previous reissue of POD didn't have any demos and it had a 10 minute live track of a Vanishing Lessons song (with a drum solo) included. Although the demos on this version are only instrumental, it's great to finally hear demo tracks from the songs of this amazing album! I mean, a demo for Impending Embolism!
Really excited to hear how that song was before it was recorded for the album.
But even more excited I am for the demos of PSYCHO SURGERY and VITALS FADING! Like WHAT!!!
Can't wait to hear those!
You can preorder them from two places:
https://boonesoverstock.com/collections/pre-orders/products/tourniquet-3-cd-bundle-stop-the-bleeding-psycho-surgery-pathogenic-ocular-dissonance-metal-icon-series-new-cd-2020-retroactive
https://tourniquet.net/product/tourniquet-collectors-edition-3-cd-bundle-preorder/
(also available separately from both sites)
From Tourniquet's website it's possible to get them autographed by Ted.
All of them have 16-page booklets with never before seen photos.
Stop the Bleeding and Psycho Surgery have write-ups by the one and only Scott Waters too.