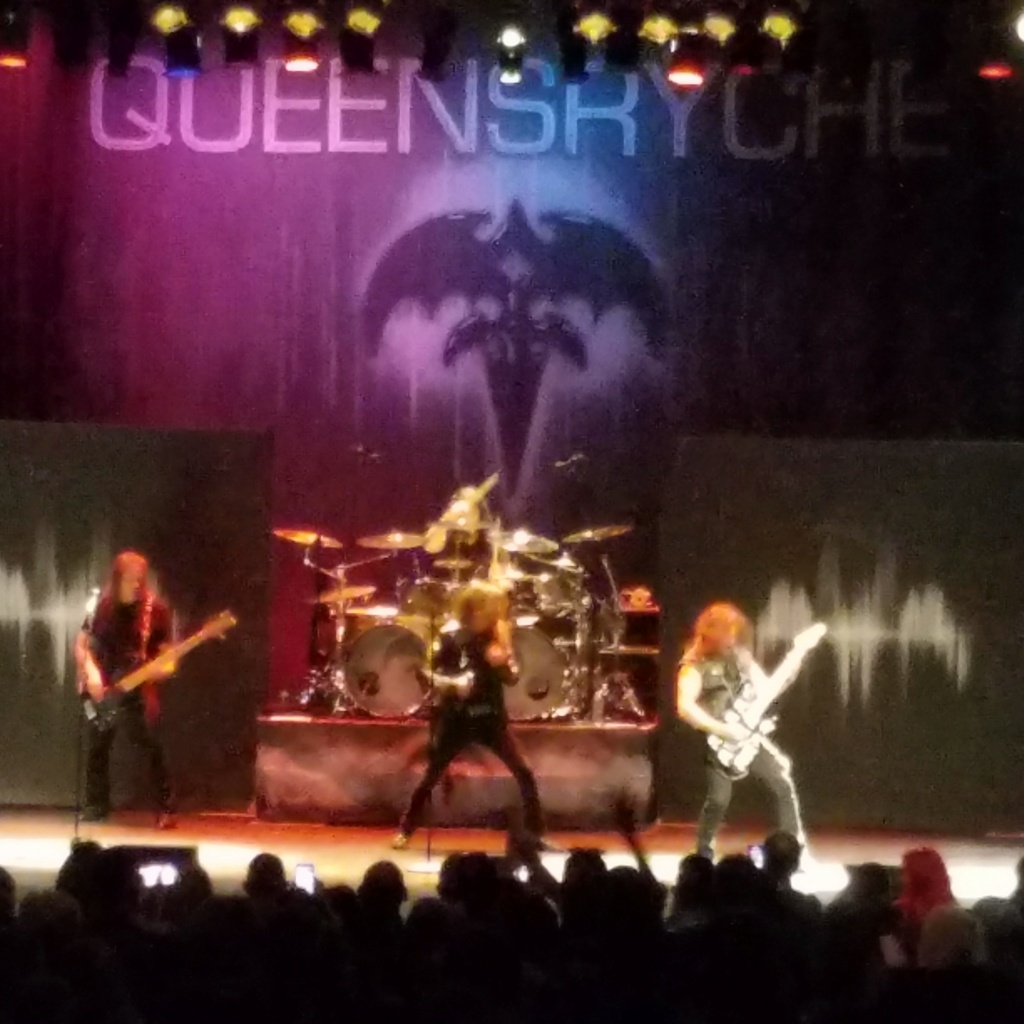 So I went to see Queensryche here in the Garden State last night, and had a blast.
It was my first time seeing QR with Todd La Torre on vox and it was also my first show at this venue (the Bergen Performing Arts Center, aka "BergenPAC," in Englewood), a re-purposed movie house. The layout was similar to Montclair's Wellmont Theater, but BergenPAC was smaller and had more of an old timey vibe.
As it happens, this gig was the first event at BergenPAC since the start of the pandemic. Due to local restrictions/mandates we had to provide proof of vaccination, and had to wear masks inside the venue at all times, which was a pain in the ass, but y'know what? I was so desperate to see a live concert that I was OK with it.
Local melodic-rock openers Jaded Past came on promptly at 7 PM for a short set consisting of a few Bon Jovi/Dokken-ish originals  and covers of The Cars' "Bye Bye Love" and Bowie's "Ziggy Stardust." Jaded Past's guitar player happens to be an old online/FB friend that I've known for years but had never met IRL till last night. We finally got to chat and take a quick pic together during intermission, which was way overdue.
Queensryche hit the stage just before 8 PM and were kickin' ass from the get-go. They kicked off with a triple shot of "The Needle Lies," "Walk in the Shadows," and "Prophecy," and I have to say, Todd La Torre is the real deal. The man is a BEAST. He hit EVERY high note perfect, and was running around the stage like he owned the place the entire night. Geoff who? Screw that guy, there's a new sheriff in town.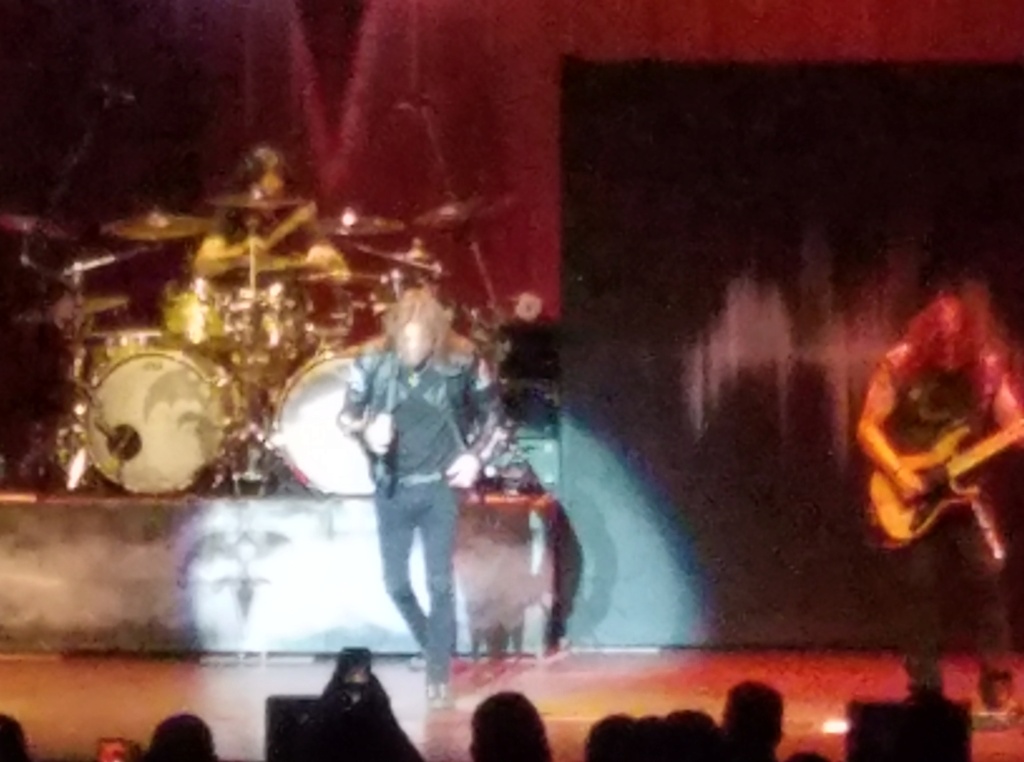 Aside from"Man the Machine" from
The Verdict
early on, the set was pure old school. They played all the stuff you'd expect to hear from
Mindcrime
and
Empire
, plus some old faves like "Take Hold of the Flame" and "Queen of the Reich," and a few deep cuts like "The Whisper" and even "Screaming in Digital" (!) from
Rage For Order.
Queensryche's set was relatively short - just about an hour and fifteen minutes, including the encore, but I had no complaints. It was a much needed Metal Night out away from the wife, kids, dog, etc. and I was even home at a decent hour.
Long story short, if you haven't seen Queensryche with Todd L. yet, do not hesitate, they are killin' it.